Hello everyone and welcome to the 1st official update of Slayer!

Although the game had already had a lot of balancing & bug fixing updates, this is the first pure content update.
Bosses
A new danger awaits brave players in Slayer Island! With this update, we're releasing the first 2 bosses: Ender Dragon boss and Wither boss!
Bosses are unique creatures to the island - they have special defensive abilities that allow them to survive combat longer than other monsters, but once killed - the rewards are worth the effort!
General information
Bosses can spawn in 2 ways:
Bosses can be summoned by a player by using a boss egg purchased from the online store or the in-game (/orbstore).
Bosses can spawn naturally 2 times a day at a random time, but no closer than 4 hours apart.
The bosses spawn at the server spawn area (/spawn) and last 30 minutes.
Only one boss may be active at a time and if not killed 30 minutes after spawning - the boss flies away.
Players are required to have prestige 5 or any premium rank to attack any of the bosses.
A Player may only deal 1HP damage per hit to the boss.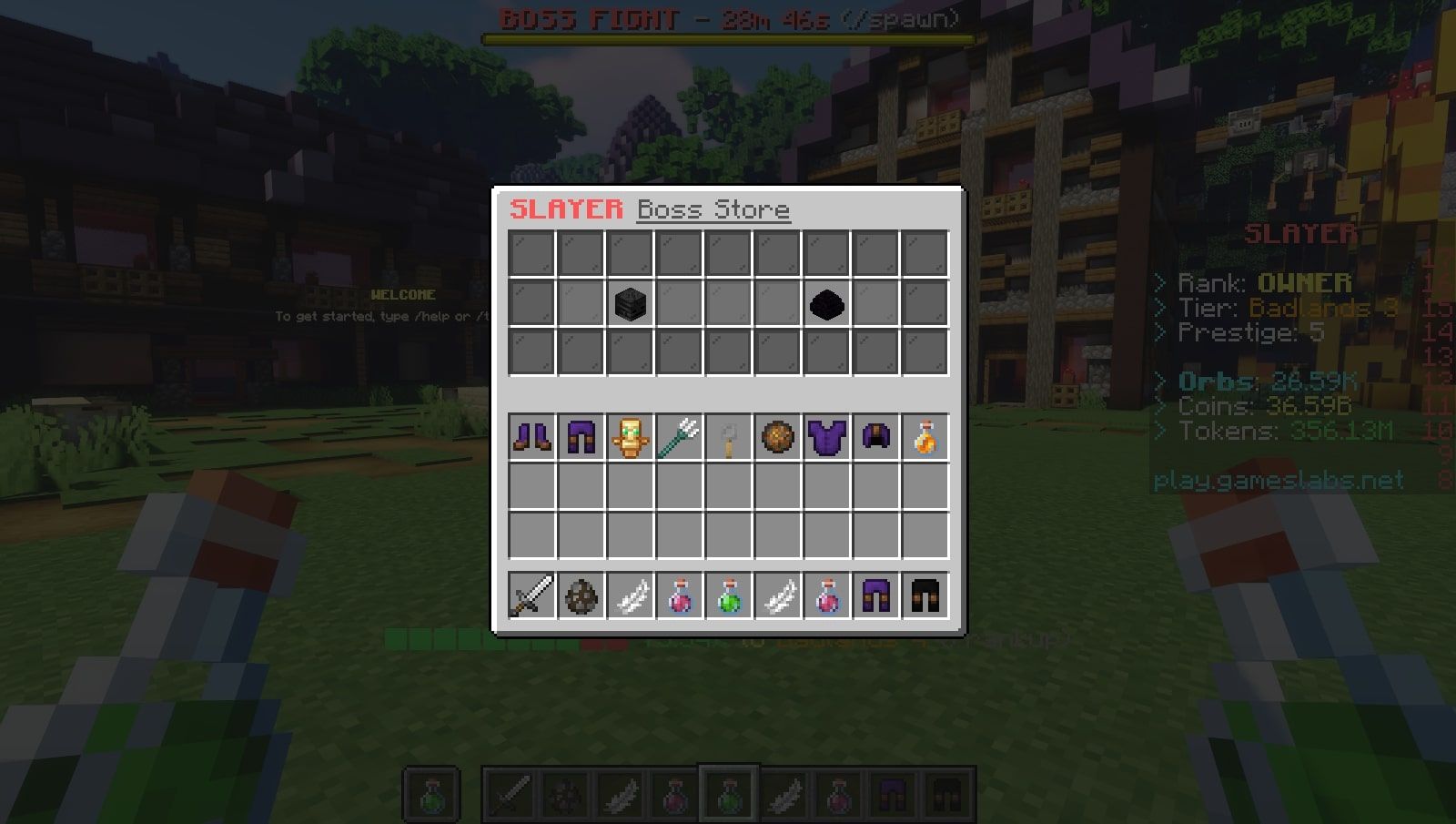 Drops
Alongside other rewards, when fighting the boss you'll gain 2x(for wither) or 3x(for Ender Dragon) the normal amount of coins you'd be earning from a monster per hit. The following drops are rolled for everyone that deals at least 5% damage to the boss:
Tokens (1m) (guaranteed).
Candies (100) (guaranteed).
Tokens (5-15M).
Candies (150-300).
Wither / Ender Dragon armor pieces.
Wither / Ender Dragon pets (common to legendary rarity).
Instant /rankup for free (Only rewarded if you can get a rankup).
Wither / Ender Dragon title coupon (network-wide, permanent).
Random enchantment levels (1-10) (only for skills that are unlocked and not maxed).
Various Abilities (Drink Specialist, Token Magnet++, Bargain, Shockwave, Drinking master, Lockpick, Skill Master, Fire breath).
*Abilities are dropped on the same rate, but the ability you can get depends on the boss type.
Abilities
Abilities are a new type of personalized boosters available in the Slayer game. They provide players with various benefits and can be obtained in 2 ways: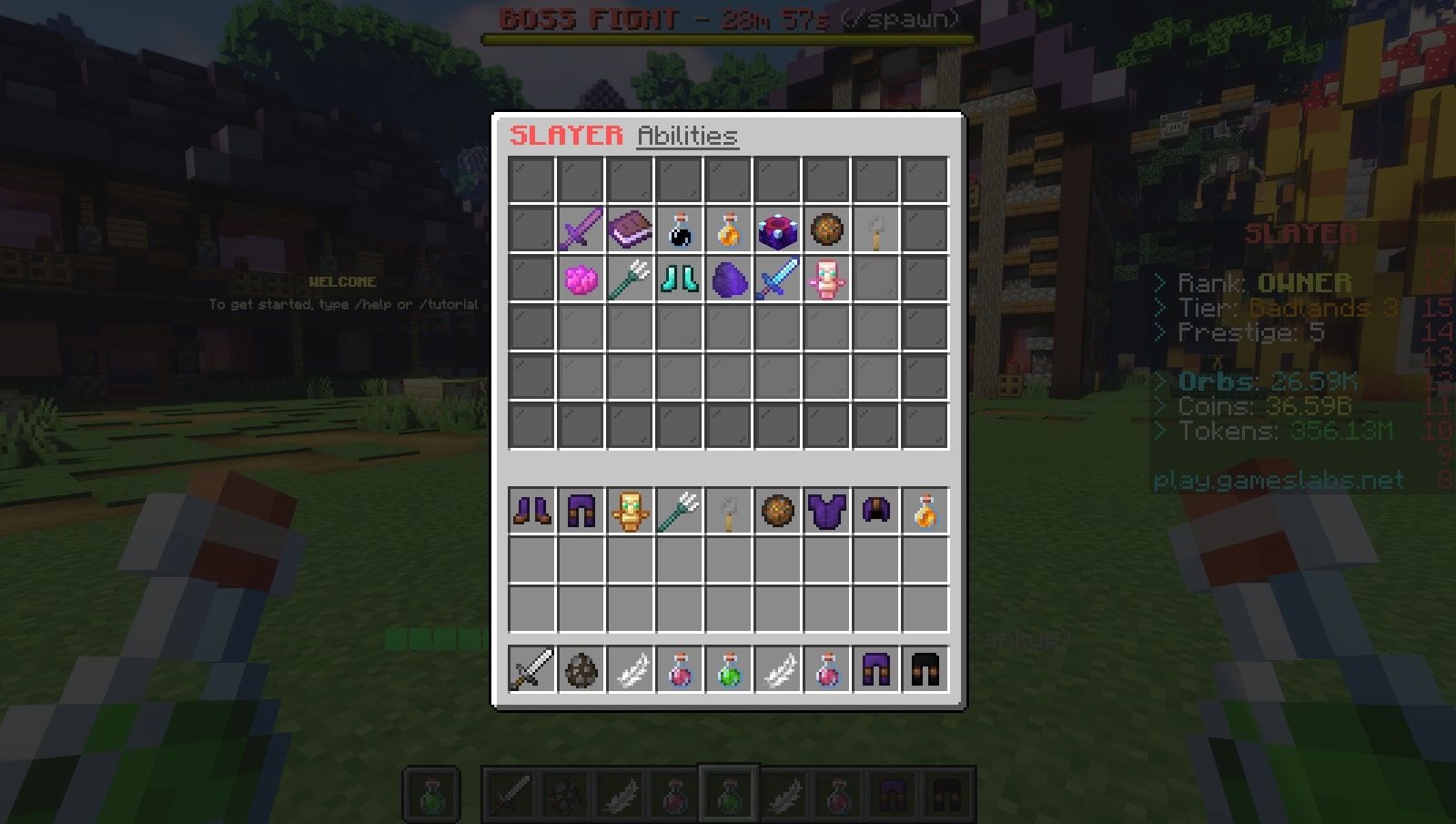 Abilities have 2 forms: Personal and Tradeable. Personal ones are obtained from the candy store, and tradeable abilities are obtained from bosses. Currently, the following abilities exist in-game:
Luck ability - Increases armor shard drop rate to 50%.
Enchant Master ability - Reduces all enchantment prices by 3%.
Smooth Attacker ability* - Chance for a hit to not remove monsters' health.
Smart Thief ability* - A chance to double the coins on a hit.
AFK Master ability - Chance to get 1k tokens when attacking the AFK monster.
Drink Specialist ability - Increases potion booster by 0.20X when a potion is drunk.
Token Magnet++ ability - Chance to get 50% more tokens from the token hunter.
Bargain ability - Reduces all enchantment prices by 5% (stacks with Enchant Master ability).
Shockwave ability* - A small chance to deal damage to all monsters in a 15-block radius.
Drinking master ability - When drinking a potion you have a chance to not consume the potion item.
Lockpick ability - When opening crates, you have a chance to not consume the key.
Skill Master ability - Doubles skill XP gain (excluding the prestige skill).
Fire breath ability* - A small chance to set the monster on fire. Whilst the monster is on fire, it takes double the damage.
* Does not work on AFK monster.
Candy store
We've been watching players collect candies found on the floor and we've decided it's time to put those candies to use! Introducing a new candy shop. The candy shop will reward players for collected candies with various abilities, potions, crate keys, and other rewards. Here's a list of possible rewards:
Luck ability
Enchant Master ability
Smooth Attacker ability
Smart Thief ability
AFK Master ability
Coins potion 1.5x, 15min
Tokens potion 1.5x, 15min
Damage potion 1.5x, 15min
Potion conversion (converts a single personal potion to a non-personal type potion)
Vote key
Lucky key
Monster key
Legend key
Sweet armor set pieces (gives 0.3x damage boost per armor piece, has no equipment requirements)
Pet of your tier (common to rare rarity)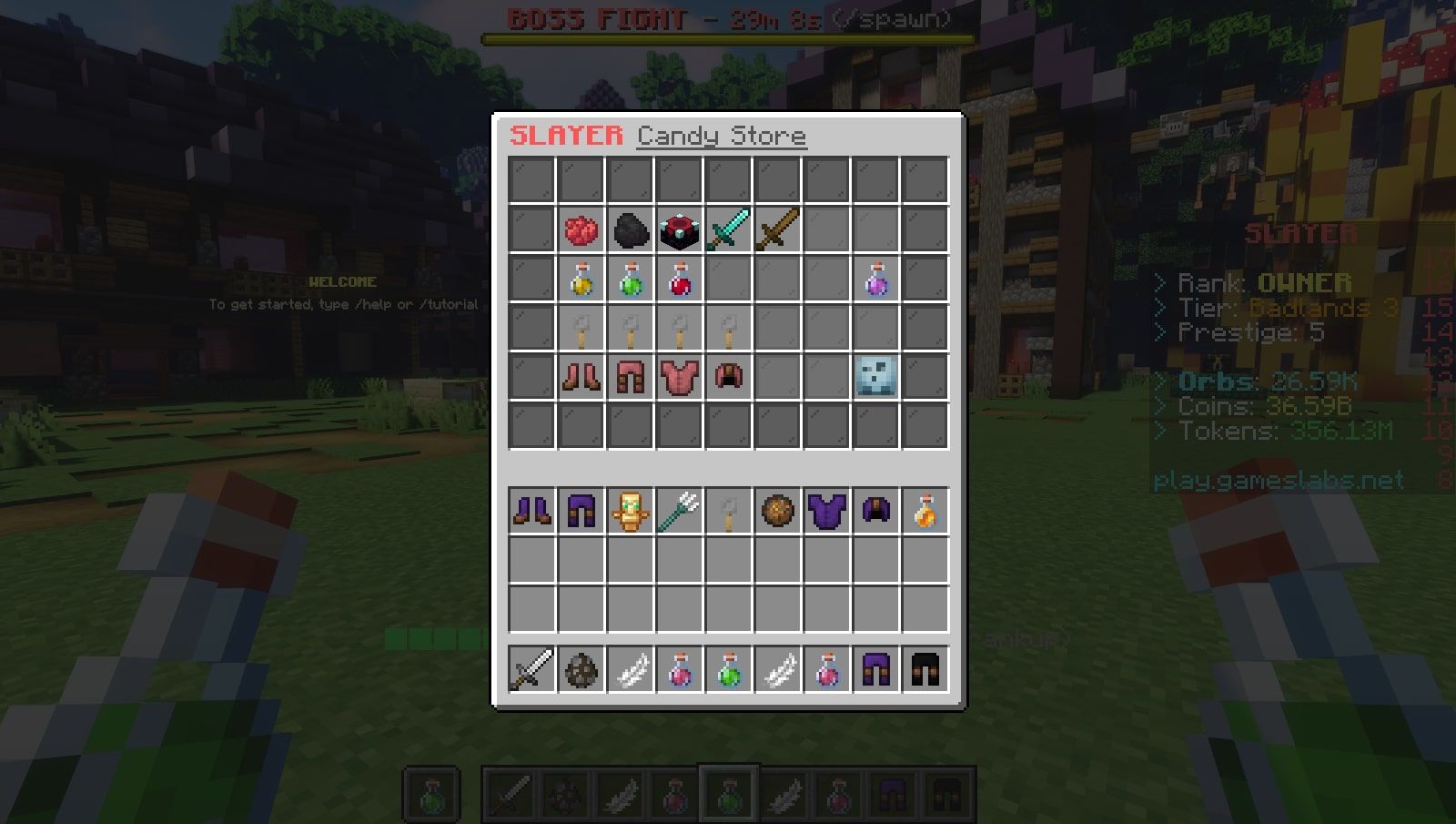 Bugfixes & QoL changes
ChatGames now give correct amount of candies.
Fixed an issue with desert 2 tier pet store.
Fixed some spelling mistakes.
Adjusted stellar crate rewards (moved candy potion & 1000 minutes flight perk, changed tokens(15m+) droprate from rare to uncommon).
Removed duplicate AFK monsters.
Fixed an issue with BABANZA crate showing wrong token reward numbers.
Fixed an issue not allowing flight perk items to be stacked.
Fixed an issue with auction house not opening for some players.
Staff applications
GamesLabs is actively accepting Staff Applications! We are looking for players that are passionate about contributing to the GamesLabs Network, Minescape, and other exciting projects. We are specifically looking for players to assist on the following teams:
Build Team: Build team is responsible for bringing the Network to life! Builds include Minescape Points of Interest, Minigames, Network Lobby, Convention Booths, etc. Previous build experience is helpful and preferred.
Asset design team(pixel artist(s)): We are looking for pixel artists responsible for upgrading our network image.
If you are interested in joining our team, please apply on our website at the following link: https://www.gameslabs.net/apply
We look forward to reviewing your applications!
The end
That's all for the first content update of Slayer S7.
Make sure to join our Discord if you haven't already!